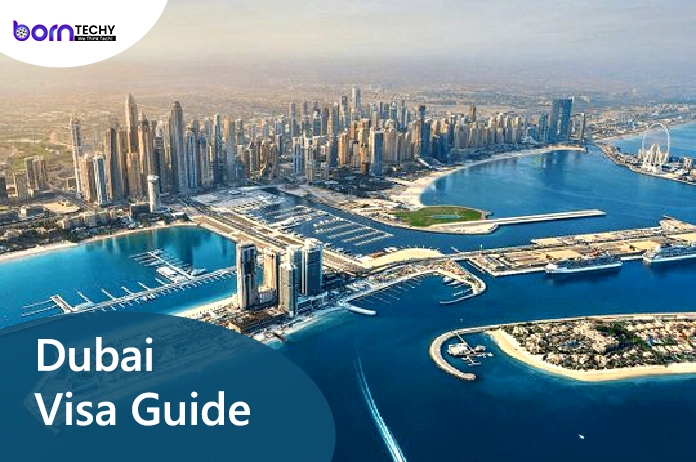 A tourist destination that welcomes over 10 million travelers from all across the globe, Dubai is a hub of some of the most beautiful highlights. From Burj Khalifa to Legoland Dubai, this place attracts a crowd of all ages. Because of such a high tourism rate, the country has different visa rules and requirements. Dubai has a paperless visa that it shares with the tourist via email.
If you are planning to take a visit to this gorgeous desert city, then this blog is for you. We will introduce the eligibility criteria, document requirements, and the procedure for getting your Dubai visa. Keep reading to find the ultimate Dubai visa guide.
Dubai Visa Eligibility
If you want to apply for Dubai Visa, then you must match their eligibility criteria:
• You must be 21 years old or be accompanied by any one of 21 or more years of age.
• The traveler must have a valid Indian passport.
• There must be at least two empty pages on the passport, and it should be valid for the next 6 months.
• You must have a confirmed return ticket to your country.
• Your name should not be involved in any criminal records.
• Your statement must show sufficient funds to cover your Dubai expenses.
Documents Required for Dubai Visa
While applying for Dubai Visa, a candidate requires the following documents:
• A completed filled visa application form.
• Scanned copies of the front and last passport page.
• Also, carry copies of your recent colored passport size photographs
• Additionally, you must have a confirmed return flight ticket to your country
• Photocopies of identity proof
• Bank or salary statement to prove that you can cover your expenses in Dubai
• A letter mentioning your reason for traveling and for how long you are going to stay
• Relationship proof, if traveling with your spouse
• Birth certificate of your children, if you are sponsoring them.
Application Procedure
You need to follow the steps provided below to file a visa application:
• Fill each entry carefully in the application form. You can download the form from the website or can get in directly from the visa application office.
• Furthermore, attach your colored passport-size photographs with the form
• If you are filing the form online, then take a printout and put your signature.
• Also, when you go to file the application, make sure you carry all the necessary documents to avoid any hindrance.
• Moving ahead, pay the fees at the UAE Visa Processing Centre at the time of submitting the physical form.
• Lastly, after you submit the form, make sure you keep checking for any updates on the online portal.
When to Apply for Dubai Visa
Indians traveling to Dubai can apply for a visa a month before their departure date. It is suggested to submit your application as soon as possible since the process can be time-consuming. Also, by doing so, you provide yourself with a safety window in case the application is not accepted due to any reason.
Dubai Visa Validity
There are various Dubai visas with different validities. Your visa validity depends on the purpose of your trip.
Following are the general categories that the Dubai Embassy offers:
• Transit Visa – 96 hours
• Tourist Visa – 14 days
• Tourist Visa – 30 days
• Tourist Visa – 90 days
The embassy decides your visa validity depending on the purpose mentioned in the cover letter and your itinerary for the trip.
Processing Time
Once you apply for the visa and submit all the required documents, the embassy takes 3-4 working days to go through it and make a decision. In case you need to get the visa on an urgent basis, you can apply for an express visa that gets approved within 24 hours. You must have a valid reason to go for this service.
Getting Your Paperless Visa Verified
OK to Board or OTB visa means that the authorities have gone through your application and have verified your paperless visa. They mention this status on your PNR. An OTB status permits the staff at the airport to provide you with the boarding pass. Without OTB, you might not get the pass and won't be able to board your flight.
How Can Flightaura Help?
If you are struggling or need assistance in applying for your Dubai visa, flightaura can provide you with the needed expert help.
Benefits of working with flightaura include:
• Bring your attention to various opportunities
• Have a team of experts with decades of experience
• Offers personal assistance
• Assistant you with the application form and other documentation
Closing Statement
If you are a resident of India and are planning to visit UAE, it is necessary to get a visa. This post has provided you with all the necessary details that you need to know before applying for one. From the application process to the application fee, you will find everything here. In addition to that, if you are looking for affordable and comfortable flights to the country, check out flightaura and avail yourself of its amazing services.
Ezra Smith is a subject matter specialist @borntechy.com Being a prolific content expert with a significant amount of experience, his writings on top directory categories in the United States are getting recognition among customers across the Globe. In addition to being a well-known writer, Ezra has expertise in SEO and SMO strategies.
LEAVE A COMMENT