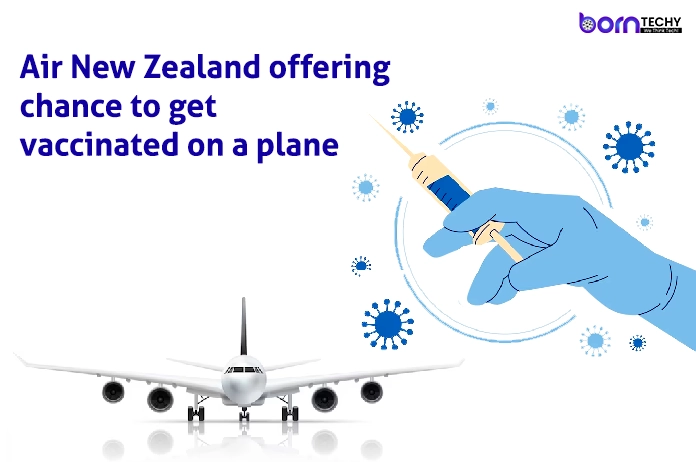 Air New Zealand reveals a unique plan for a vaccine clinic. Now Kiwis have the chance to get jabbed on a jet this Saturday. A few lucky Kiwis will soon be able to board a plane for the very first time after quite a while now in order to get their COVID-19 shots.
Air New Zealand is converting a Boeing 787 into a special vaccination clinic for the Aucklanders on Saturday. These clinics are addressed as "Super Saturdays." The Boeing 787 clinic is also one of the special vaccination clinics that operate nationwide. New Zealand's government is billing as a day of action that is focused on boosting the country's vaccination rate.
As per the airline's, those with appointments can arrive at the Auckland Airport. They said that "bound for destination vaccination." They are not only getting protection from the deadly COVID-19 virus but also being offered a glimpse of the hangar, free "inflight" refreshment, along a special commemorative boarding pass.
"People will board through the front door into Business Premier, where they will receive one dose of the Pfizer vaccine in their arm of choice," reads the Facebook event page. "They will then move through the cabin into Economy where a snack service will commence while they wait to disembark after the observation period."
Maintaining social distancing and utilizing a face mask is mandatory for the safety of customers and crew members, it adds.
The seats are of limited number, which can also be booked through the Ministry of Health's website. The airline's chief safety officer, David Morgan, addressed the event as a "once-in-a-lifetime opportunity."
"We know Aucklanders have been doing it tough recently, and we hope the idea of boarding an international aircraft for the first time in a long while will lift some spirits – while also encouraging people to protect themselves," Morgan said, according to the New Zealand Herald.
Lockdown has been imposed in Auckland since mid-August. That was the time when the very first case of COVID-19 was discovered there. The cases of the Delta variant have been surging ever since. The media has been reporting more than 1,600 confirmed cases. This numeric has been associated with the outbreak as of Monday. According to Prime Minister Jacinda Ardern's recent statement, Auckland will remain in the state of lockdown for at least another week.
This month, New Zealand acknowledged its people that the strategy of implementing strict lockdown guidelines and aggressive no contact rules won't eliminate the virus completely. The aggressive contact tracing and other parameters won't be able to make much effect on minimizing the COVID cases as they did in the past.
The New Zealand government has changed its strategy by focusing more on increasing vaccinations. They have rolled out new mandates for teachers and other health care workers. According to the recent analysis, just over 50% of New Zealand's population has been vaccinated till now. According to the data from Johns Hopkins University, it has been gathered that nearly 50% of New Zealand's population has been jabbed.
Ezra Smith is a subject matter specialist @borntechy.com Being a prolific content expert with a significant amount of experience, his writings on top directory categories in the United States are getting recognition among customers across the Globe. In addition to being a well-known writer, Ezra has expertise in SEO and SMO strategies.
LEAVE A COMMENT